Increase your purchasing power and save money through our members-only discounts and perks
Every pro knows that networking can be a key to business success. That's why BLSJ focuses on providing ample opportunities for members to make connections in both formal and informal settings at the local, state and national levels.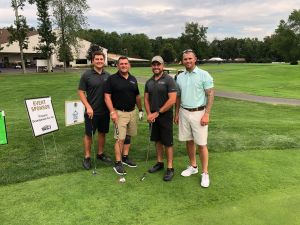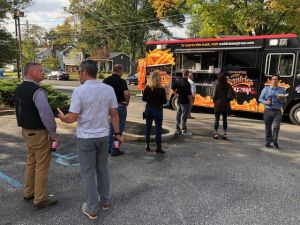 Grow your business with member-to-member sponsorship and advertising. We provide valuable opportunities for you to promote your products or services to a large, select group of local builders, remodelers, and industry professionals.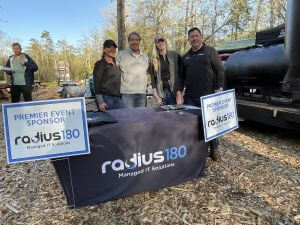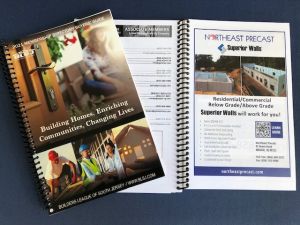 Helping Buyers Find Their Dream Home in South Jersey
The Builders League's New Home Google Ad Word/Social Media Campaign promotes our builders members and their new homes on our South Jersey builder directory website which lists their company where they build and links to the builders website. This benefit is included as part of your membership dues at no extra cost.
The ads are running on Instagram and Facebook throughout the Philadelphia region and Southern/Central New Jersey. We have also incorporated the use of key Google ad words to help promote the great variety of housing choices for new home buyers and renters available in South Jersey.
Looking For a Remodeler in South Jersey?
BLSJ's social media/Google Ad Word campaign promotes our Remodeler members by driving homeowners to our South Jersey Remodeler directory website. The website lists our Remodelers, the basic types of services they offer and links to their website which is all included in your membership dues.
The ads are running on Instagram and Facebook throughout Southern/Central New Jersey. We have also incorporated the use of key Google ad words to help homeowners find your company when searching online for remodelers.
Health Benefit Plans Through Association Member Trust
BLSJ members are eligible to secure comprehensive, self-funded group health benefits with all the advantages of network services and modern claims administration.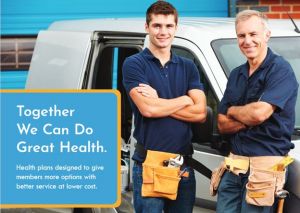 Workers Compensation Insurance
As a member of Builders League of South Jersey, you have access to a great option for purchasing your workers' compensation insurance. The PBA Workers' Compensation Program is an alternative market program established by the Pennsylvania Builders Association in 1999 to help members leverage their group buying power to save on workers' compensation costs.
To learn more about your PBA Workers' Compensation Program, check out our website or reach out to Program Coordinator Ryan Dixon by phone or email: 717-505-3179 or info@pbaworkcomp.com.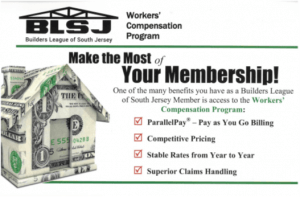 Member Rebate Program for Building Supplies
The NJBA's Member Rebate Program increases your bottom line. For the minimal effort of informing us about the home construction products you use and when you close on a home or project, you'll be putting money back in your pocket. Both Builder and Remodeler companies, no matter how large or small, qualify for the program, and you are not required to use products from every manufacturer.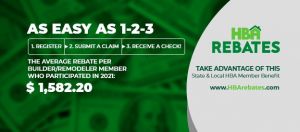 Save money on the products and services you know and use. As a member of your local and/or state home builders' association, you can take advantage of NAHB's member savings programs.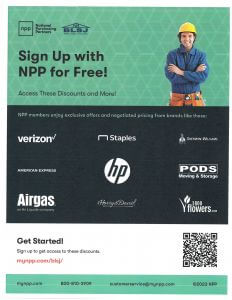 Holman Small Business Solutions
With Holman, you get a simplified, time saving process for putting work vehicles in service for your small business. We make it easy to control fleet operating costs and optimize used vehicle sales. Making fleet decisions under pressure can result in paying more than you want and getting less of what your business needs. Become a member and get your first monthly lease payment of any new lease for free.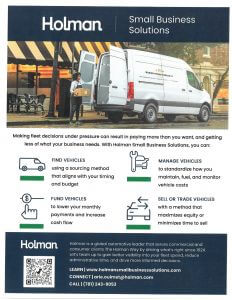 Recognition for Your Company - The MAME Awards (Major Achievements in Marketing Excellence)
The MAME Awards are presented by the Sales & Marketing Council of the Builders League of South Jersey. Encompassing all facets of professional achievement, sales, marketing, merchandising and design.
Recognition: It's a wonderful opportunity to enhance your company's image before your prospective customers/buyers.
Marketing Exposure: It provides new material for your website and social media sites.
Motivation: Celebrate the hard work and achievements of your staff by nominating them for an award!
Be the Envy of Your Peers! The MAME Award is one of the home building industry's most coveted awards. MAME represents the best!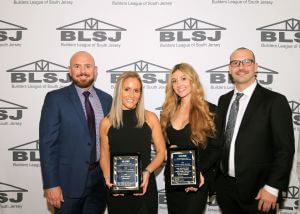 Information That Impacts Your Business
Stay on top of the latest changes in codes, regulations and new business opportunities via e-newsletters and alerts.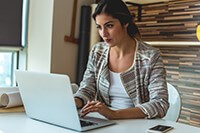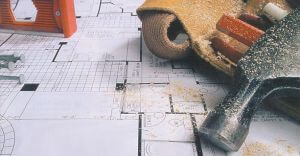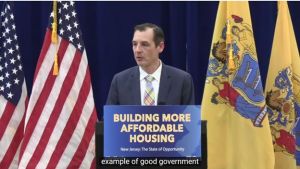 We work at the local, state, and national level to make sure rules and regulations help your business, not hinder it. Our initiatives have saved our members millions of dollars in New Jersey. Click here to view our successful pro-housing initiatives.