The Major Achievements in Merchandising Excellence (MAME) Awards are hosted annually by the Builders League of South Jersey.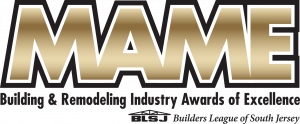 The 2022 MAME Awards will be held on Wednesday, November 9, 2022 at Lucien's Manor, 81 West White Horse Pike, Berlin, NJ 08009.
Established in 1985, the prestigious MAME Awards competition recognizes the exemplary efforts of League members for superior work in customer service, design, building, merchandising and the most creative advertising and marketing efforts used to promote southern New Jersey's newest neighborhoods and remodeling projects.
2022 MAME Materials - Everything You Need to Know About How to Enter and more...
Important Dates, Guidelines & Forms
2022 MAME Awards - Call for Entries - Associate Members
2022 MAME Awards - Call for Entries - Builder Members
2022 MAME Awards - Call for Entries - Remodeler Members
2022 MAME Awards Invitation & RSVP
2022 MAME Awards Sponsorships & Advertising Opportunities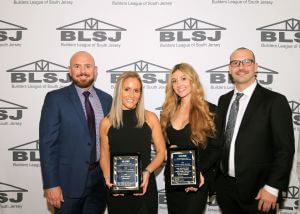 The MAME Award is one of the home building industry's most coveted awards. MAME represents the best! Use it as an opportunity to showcase your best — your people, your homes, your merchandising, and your advertising
Check out the 2021 MAME top award winners by viewing the 2021 MAME Awards' winners booklet.